April 25, 2019
Carnal Media/GunzBlazing Touts Groundbreaking New Website GrowlBoys.com
We at Carnal Media are proud to unveil our latest, groundbreaking website to our growing, narrative-based catalogue: GrowlBoys.com! After years of passion and planning, GrowlBoys offers Daddy/son fantasy (and we mean that literally!) with a sexy, mythological twist on furries, pup play, and transformation erotica. Never before has a website brought such a creative and diverse offering!
With a biweekly release schedule, each exciting update features a progressive chapter to a variety of ongoing stories, containing a mix of live-action bareback videos, character-driven written erotica, and graphic art drawn by a Marvel and DC Comics credited artist. Growlboys delivers a pornographic experience unlike any other, blending graphic novel elements with seamless, prosthetic makeup to create sexy, fantasy creature hybrids like werewolves, satyrs, and other half-man/half-beast immortals like those in pre-CGI fantasy movies (i.e. Teen Wolf, Legend, etc).
The sexy boys that populate the fictional universe are hunted and fucked raw, inseminated by god-like beings, and undergo dramatic transformations to become shapeshifters, known as GrowlBoys. They discover a magical world beyond their wildest imagination, as well as a heightened sense of sexual pleasure that leads to even hotter, wilder sexual encounters! Breeding plays a critical part of the GrowlBoys narratives, not only providing fans with the hottest in bareback furry porn, but also furthering the personal journey of each character.
GrowlBoys.com is setting out to be a trailblazer and a genre-defining site taking "unique" to a whole new level. You won't want to miss this one-of-a-kind site charting new territory in adult media!
All the best!
Legrand & Jay Wolf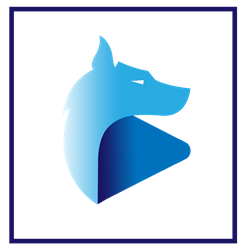 CarnalMedia & GunzBlazing
P.O. Box 27427
Golden Valley, MN 55427

You are receiving this email because you are a GunzBlazing Affiliate or have at some point requested information about one of our legacy affiliate programs.

| | |
| --- | --- |
| | Tweet |

| | |
| --- | --- |
| | Forward |
Preferences | Unsubscribe