May 30th, 2019
Carnal Media Hires Industry Star Ewan French to Lead Affiliate Team!
Carnal Media and the Gunzblazing Network is excited to announce the hiring of longtime industry leader, Ewan French as their Affiliate Manager.
Carnal Media has recently launched 3 sites including the fast-growing FunSizeBoys.com that debuted last week, plus the first of its kind furry live-action + comic + story site GrowlBoys.com, and the much talked about BoyForSale.com. The Carnal team continues to grow as does the product lineup with the product offerings rapidly expanding. Carnal Media has a FOURTH SITE which will debut in the month of June!!
French brings years of affiliate program experience at top gay adult companies including MaleFlixx, Flirt4Free, and Gammae.
'I'm excited to be joining such a great team. This affiliate program has so many great sites, and a lot more by way of site launches on the horizon. The pace of growth at Carnal Media is hard to believe. But the quality of what they have just released on GrowlBoys, BoyForSale and FunSizeBoys is just astonishing.'
In his new position, French will be responsible managing the affiliate program CARNAL CASH (aka GunzBlazing), the affiliates promoting the products in this cash program, as well as managing the release of new products.
'Ewan brings gay industry experience at the highest levels plus a passion that's unmatched. We are so excited Ewan has joined our team as we expand our gay-owned and gay-run network of content.' said CEO Legrand Wolf of Carnal Media.
For more information about Carnal Media and the Gunzblazing Network check out CarnalCash.com. For affiliate and sales inquiries please reach out to Ewan via email - ewan@carnalmedia.com
All the best!
Legrand & Jay Wolf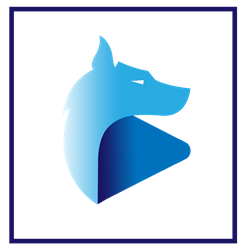 CarnalMedia & GunzBlazing
P.O. Box 27427
Golden Valley, MN 55427

You are receiving this email because you are a GunzBlazing Affiliate or have at some point requested information about one of our legacy affiliate programs.

| | |
| --- | --- |
| | Tweet |

| | |
| --- | --- |
| | Forward |
Preferences | Unsubscribe