July 12, 2019
Carnal Media Signs Twink Star Austin L. Young To Exclusive Agreement
Los Angeles - Carnal Media has re-signed twink superstar Austin L Young as an exclusive model, and is now working to promote the exclusive model site AustinLYoung.com within the Carnal Media Network. Austin brings his youthful sexiness, outstanding performances and raw sexual appeal to a fast growing team that just added Bishop Angus as an exclusive model. Austin's model site allows his fan base to follow him in all his adult work and even subscribe to his regular updates on his JustFor.Fans page directly through his site.
Carnal Media continues its fast rise in 2019 debuting the most sites of any gay company this year and they're not done yet. Next week a 4th site will debut on the heels of the hugely popular FunSizeBoys.com. This follows news earlier that they became the owners of the famous Gunzblazing Network. CEO/Owner Legrand Wolf says 'We will continue to sign on top notch models who are amazing on screen and wonderful people offscreen. Plus, we will add 2 more industry leaders to the Carnal Media team this summer. Those announcements will follow in the coming weeks!'
Legrand couldn't say enough good things about their exclusive model, Austin. "We clicked with Austin right from the start. We first met and cast Austin Lock Young 3 years ago! He was 19, excited to jump into the industry, and it was clear he was a natural born star from the get go," said Legrand Wolf talking about meeting the never before seen Austin several years ago. At 22 years old, Austin L. Young has been working for several years with Legrand and his husband on nearly all of their top sites. Austin has the distinction of being one of the most searched twinks online, rating #1 on AEBN month after month since Legrand first started releasing his content. He's currently featured on Carnal Media sites FunSizeBoys.com and BoyForSale.com, and will be featured on the site they launch next week! His boyish good looks and legendary ability to take cocks nearly as big as his entire body, these are things that make him a fan favorite.
New exclusive Austin L Young commented, "Signing with Legrand and Jay is a dream come true. They have the best reputation as a studio among talent for a reason. As producers they are incredibly fun to work with. Their sites and concepts are so, so hot. Their new venture Carnal Media was only launched a few months ago, and it always seems like all the buzz in the industry is about whatever new site they happen to launch. Like people are now approaching me and saying, 'I know you. You're Austin...and I've seen you on the site Fun Size Boys, right?' It was literally launched like a month ago. I have done a few shoots elsewhere with their support and encouragement, but honestly, I'm a Carnal Media boy. I love the experience, I love the Carnal Media team, and everything about working with Carnal Media - it's as good as people think working in porn would be. On top of that, I feel like I have found my home among friends. Friends so close they feel like family!"
All the best!
Legrand & Jay Wolf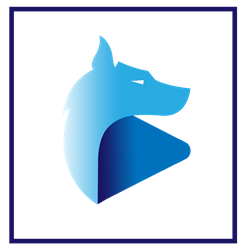 CarnalMedia & GunzBlazing
P.O. Box 27427
Golden Valley, MN 55427

You are receiving this email because you are a GunzBlazing Affiliate or have at some point requested information about one of our legacy affiliate programs.

| | |
| --- | --- |
| | Tweet |

| | |
| --- | --- |
| | Forward |
Preferences | Unsubscribe