August 13, 2019
Carnal Media Launches New Dad/Son Site, GayCest.com
Los Angeles - Carnal Media, the owner of The GunzBlazing Network, just launched their next blockbuster site; GayCest.com. This is their 4th site launch this year. This site launch comes on the heels of the fastest growing site of 2019, FunSizeBoys.com. Carnal Media goes even deeper into the world of dad/son fantasy with GayCest.com. Gaycest.com is an adult fantasy website depicting fictional relationships between voluntary participants in taboo dad son role play.
"Gay incest fantasy content is nothing new. The thrill of seeing something that you shouldn't see (especially when it's culturally taboo) is part of the lifestream of porn. Porn fantasies like sex between family members including dads and sons, uncles and nephews, brothers, etc., is where real life ends and fantasy picks up. Our porn is about allowing users to immerse themselves into that fantasy world," said Legrand Wolf, CEO and director of Carnal Media. "Combining the emotional and sexual response to the breach of the norm with the more ubiquitous fantasy of the "daddy-son" dynamic, you get the potent and niche 'gaycest'! You'll see the themes of daddy/boy, dad/son, and Dom/sub throughout many of our sites, as its a voice we've carefully crafted during our years in the business. Our content starts with us loving and then creating a fantasy that turns us on."
In an announcement earlier today, Carnal Media said they were, "pleased to be relaunching one of their very successful concepts which will once again be written, produced, and loved by a gay-owned and gay-operated company!" Pointedly, the announcement said, "[Carnal Media] knows and loves daddy/son content, and because we love this content, so do gay men like us!" This reference to the company and sites that they founded based on their Mormon roots is creating a buzz.
What we do know is that Carnal Media is having a huge year with four site launches and the hiring of three top industry leaders in Deniz Bilgin, Ewan French and Danny GO. Carnal Media is the new venture from partners Legrand and Jay Wolf, the creators of the sites MormonBoyz, the founders and former CEO of ChargedMedia where they launched a project that had been years in the making called FamilyDick and its related sites, as well as the original owners of MetaVentures. In late 2018, the pair purchased the gay affiliate network GunzBlazing.
For more information about Carnal Media and the Gunzblazing Network of sites, check out CarnalCash.com. For affiliate inquiries, reach out to ewan@carnalmedia.com.
All the best!
Legrand & Jay Wolf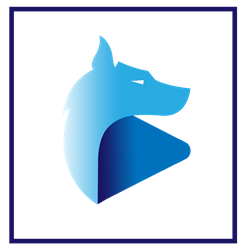 CarnalMedia & GunzBlazing
P.O. Box 27427
Golden Valley, MN 55427

You are receiving this email because you are a GunzBlazing Affiliate or have at some point requested information about one of our legacy affiliate programs.

| | |
| --- | --- |
| | Tweet |

| | |
| --- | --- |
| | Forward |
Preferences | Unsubscribe